The UK's Gambling Commission is reportedly investigating online casino Sky Vegas after it fell foul of industry standards during Safer Gambling Week. The gambling site mistakenly offered free spins to people recovering from gambling harms, sparking concern that the promotion could cause some to relapse.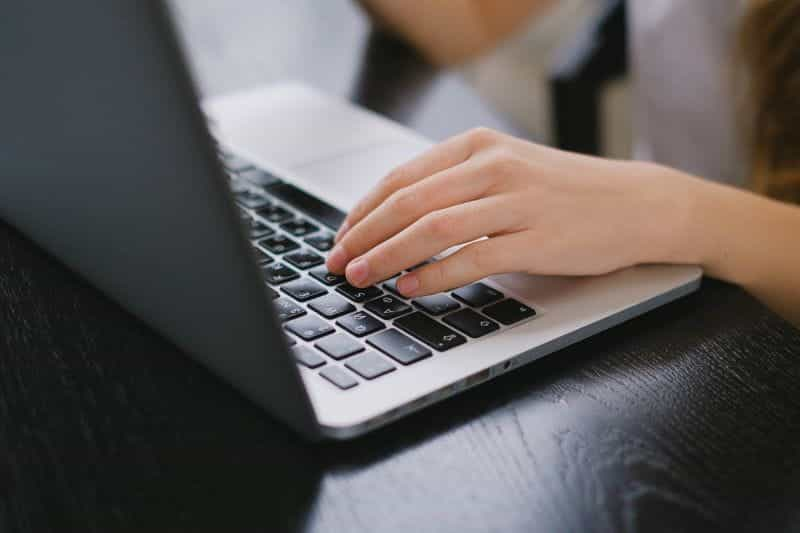 People who had self-excluded from online gambling reported that they had received marketing emails from Sky Vegas. ©SHVETS production/Pexels
Sky Vegas Apologizes
Popular online casino Sky Vegas has come under fire for offering customers that had self-excluded free spins. The error has prompted concern for those that received the operator's promotional message, as they could be at risk of relapsing into problem gambling. The website's mistake was magnified as it came during Safer Gambling Week, in which industry leaders promote safer gambling and access to help.
UK newspaper The Guardian reported that Sky Vegas is facing investigation from the Gambling Commission over the incident. The regulator issued a consumer information notice on Twitter confirming that it will be looking into the case. While acknowledging that Sky Bet has fallen short of expectations on this occasion, the regulator did not make any further comment.
The incident occurred as parent company Flutter Entertainment publicized its improved safer gambling measures. The operator has just published its Q3 trading results, in which it announced new measures to make gambling safer for young people, as part of its risk-based "Triple Step" approach to affordability.
The UK government is also in the midst of finalizing industry reforms, as part of its Gambling Act review. The review aims to bring legislation up to date with digital age. Flutter's new and improved player protections are likely to become mandatory to all UK operators when the government publishes its white paper.
Sky Betting and Gaming, which operates Sky Vegas alongside a roster of popular gambling brands, has since apologized for the incident. The online casino used its Twitter platform to say sorry to those affected, issuing the following statement:
"We sincerely apologize to those who have mistakenly received Sky Vegas promotional communications and for the distress this may have caused some recipients. We are treating this matter extremely seriously and are thoroughly investigating how this happened as a matter of urgency."
Repeat Offender
However, the incident has raised eyebrows due to the fact that it occurred during Safer Gambling Week. People who received the promotional email, despite having voluntarily barred themselves from using the operator's products, took to social media to complain about the incident.
One email read "Here at Sky Vegas, we love the unexpected. That's right. Simply opt in, spend £5 and claim your 100 free spins. The best part? Whatever you win is yours to keep – that's the fun in fair!". The same email also included the call to action "Take a peek at what your mystery bonus is" in its subject line.
The message, which also featured graphics of slot machines, was received by people who had opted out of receiving direct marketing. Some people who had signed up to self-exclusion schemes, which allow users to opt out of many online casinos and betting sites, also received the marketing materials.
It is estimated that around 218,000 people in the UK have signed up to Gamstop, following a 25% surge induced by the pandemic. All operators are required, as part of their licensing conditions, to allow customers to self-exclude from any marketing communications. As such, the email sent by Sky Vegas to recovering gambling addicts was a clear breach of its license terms.
Unfortunately, this is not the first time that one of Sky Betting and Gaming's brands has fallen foul of industry regulations. In 2018, the Flutter subsidiary was fined £1 million by the Gambling Commission. Sky Bet received the penalty package after it failed to protect vulnerable customers that had self-excluded from gambling.
In that instance, the regulator estimated that in the region of 50,000 customers who had self-excluded received marketing materials through emails, texts and push notifications. 736 self-excluded customers were allowed to open and use duplicate accounts to gamble. 36,748 self-excluded customers were not given back funds from their accounts after closing them.
Safer Gambling Week
Those who had self-excluded and received the communications from Sky Vegas this week described the experience as triggering. One person, who did not want to be named, said that the email hit him hard and that he worried it would cause others to relapse. Adam Peck, who had signed up to Gamstop, said that he had to try to bet after seeing the email.
A spokesperson from Gamstop also commented on the incident, expressing disappointment that users of its service were failed by Sky Vegas. It promised to discuss the matter with the operator, and called on the regulator to carry out an urgent investigation.
Safer Gambling Week runs from November 1st to November 7th and is an annual event. It is an initiative led by the gambling industry that aims to support safer gambling by promoting self-help tools and by signposting consumers to advice and support.
Every year, casinos, bookmakers, online operators, bingo halls and arcades in the UK and Ireland come together to spread the message of safer gambling. Participating firms promote the week-long initiative by hosting special events, with banner ads and pop-ups on their websites and material shared on social media platforms.
There are a range of organizations that offer confidential advice and support to those who are or know someone who may be experiencing gambling harms. The National Gambling Helpline, GamCare and YGAM also work to promote the campaign, whilst gearing up for increased enquiries.
During Safer Gambling week YGAM and GamCare also run training sessions for parents and those working with young people. The sessions offer information which is designed to help young people to understand the risks associated with gambling, how to make responsible choices, and where to access tools to help manage gambling behaviors.
Source: Read Full Article