Following a trend across the region, several casinos have reopened recently to welcome visitors returning after long shutdowns due to the COVID-19 pandemic. The latest to reopen are Casino de Clorinda in Formosa, Argentina, and Enjoy in Maldonado, Uruguay. Casino operators, local governments, and gaming fans alike are hopeful that gaming establishments will soon return to normality after an uncertain year.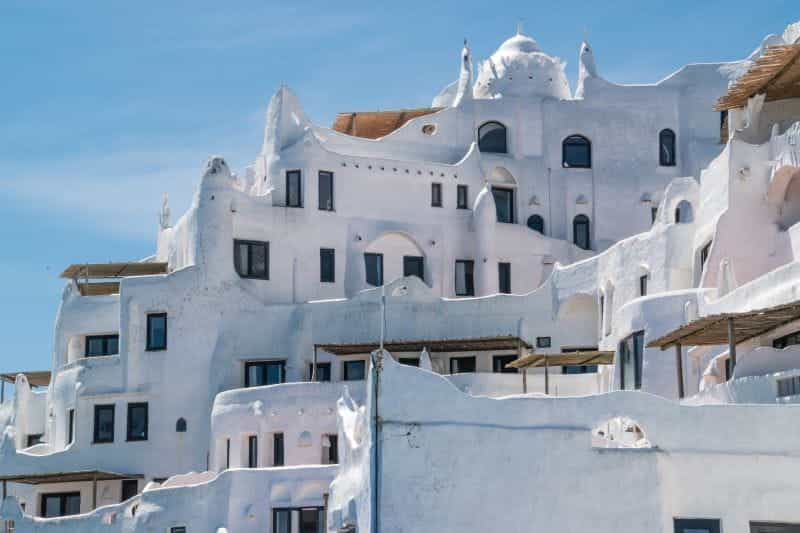 Enjoy in Maldonado, Uruguay, and Casino de Clorinda in Formosa, Argentina are the latest casinos to welcome visitors back. ©Ernesto Velázquez/Unsplash
Formosa Celebrates Clorinda's Reopening
The Argentinian region of Formosa has been somewhat behind other Latin American regions in casino reopenings. Therefore rather than opening at 100%, or even 80% capacity like some others, Casino de Clorinda will open now with a capacity of 50%. This is a sign that Argentina remains alert about the pandemic, but that conditions are certainly improving compared to the last year and a half.
Clorinda's casino will only open with strict safety measures in place to avoid having to shut again. This includes the capacity limit, but also tracking of customers who enter. Each person is recorded and may only remain for two hours maximum, possibly also to allow for more people to visit the establishment throughout the day.
For the same reason, measures also will restrict visitors who do not plan to play. As opposed to normal conditions where a couple might visit together even if one was just there to watch and keep the other company, only people intending to participate in gaming may be allowed to enter at the moment.
For the time being, only slot machines will be in use. This is because they are much easier to keep sanitized than table games. They also do not require a mass of people to be in close proximity together, and it is easier to enforce distance measures by limiting the available machines for people to play on. It is likely that eventually table games like poker, roulette, and craps will be allowed once more.
For those interested in attending Clorinda's opening hours, the casino will be in operation from Monday to Wednesday from 6 p.m. to 2 a.m. "Weekend" hours from Thursday to Sunday allow for longer gaming time, from 12 a.m. to 4 a.m.
Much to "Enjoy" in Punta del Este
In Uruguay's municipality of Maldonado, the Enjoy casino resort in Punta del Este also recently reopened for guests. The resort had been closed for eight months total due to health and safety concerns about spreading the coronavirus. In addition to joy over the hotel reopening, locals also celebrated the establishment's 24 year anniversary.
In addition to welcome visitors anew, the company behind Enjoy has shared that it will focus on increasing accessibility to tourists. One part of their plan is to enable charter flights into the area. It plans to invest $1 million USD in order to bring in 30 new regular charter flights from November 2021 to March 2022.
Enjoy Punta del Este's General Manager, Ignacio Sarmiento, shared in a press statement that Enjoy acknowledges the responsibility they have not only to gamers but also to the local community and Uruguay's economy as a whole, as a popular tourist destination. As with many tourism outlets, Enjoy was hit hard by the lockdowns that plagued the last year and a half.
Though outsiders may know Enjoy as a beautiful, luxury resort in the appealing seaside city of Punta del Este, it is actually Maldonado's biggest job-generator. It holds a vital place in Uruguay's tourism sector as well.
Enjoy, which was formerly known as Conrad, originally opened in 1997. It now boasts nearly 300 rooms, each with a stunning ocean view. 41 of these are luxury suites. The hotel's famed casino takes up 4,000 square meters of space. In addition, guests can enjoy seven different restaurants and bars on the property.14 conference rooms cater to business clients, conferences, and events, which will hopefully be allowed to return soon.
Enjoy may have been closed to regular visitors during the last eight months, but work continued inside including special trainings for its workers, as well as improvements to the hotel itself. These actions were vital in supporting local economies and workers during the inaction caused by COVID-19.
A Look at Uruguay
As a whole, Uruguay has made great headway in its vaccination efforts, which has helped contain the coronavirus so far. As of now, 92% of Uruguay's population over the age of 12 have been vaccinated with two doses of COVID-19.
Uruguay's Minister of Tourism, Tabaré Viera, recently shared that the country will further its vaccination efforts in coming months in order to promote visitors returning. Part of this may include offering vaccinations to visitors. Another aspect will be promoting a third booster shot of the vaccine for those who have already received the first two.
Source: Read Full Article