Leading betting and gaming operator Entain is celebrating the launch of its hundredth Digi-Hub. The new hub in Muirhouse, Scotland is the latest in Entain's strategy to transform its UK Ladbrokes and Coral shops. The operator has also announced new funding for charity Gordon Moody and a partnership with esports giant BLAST.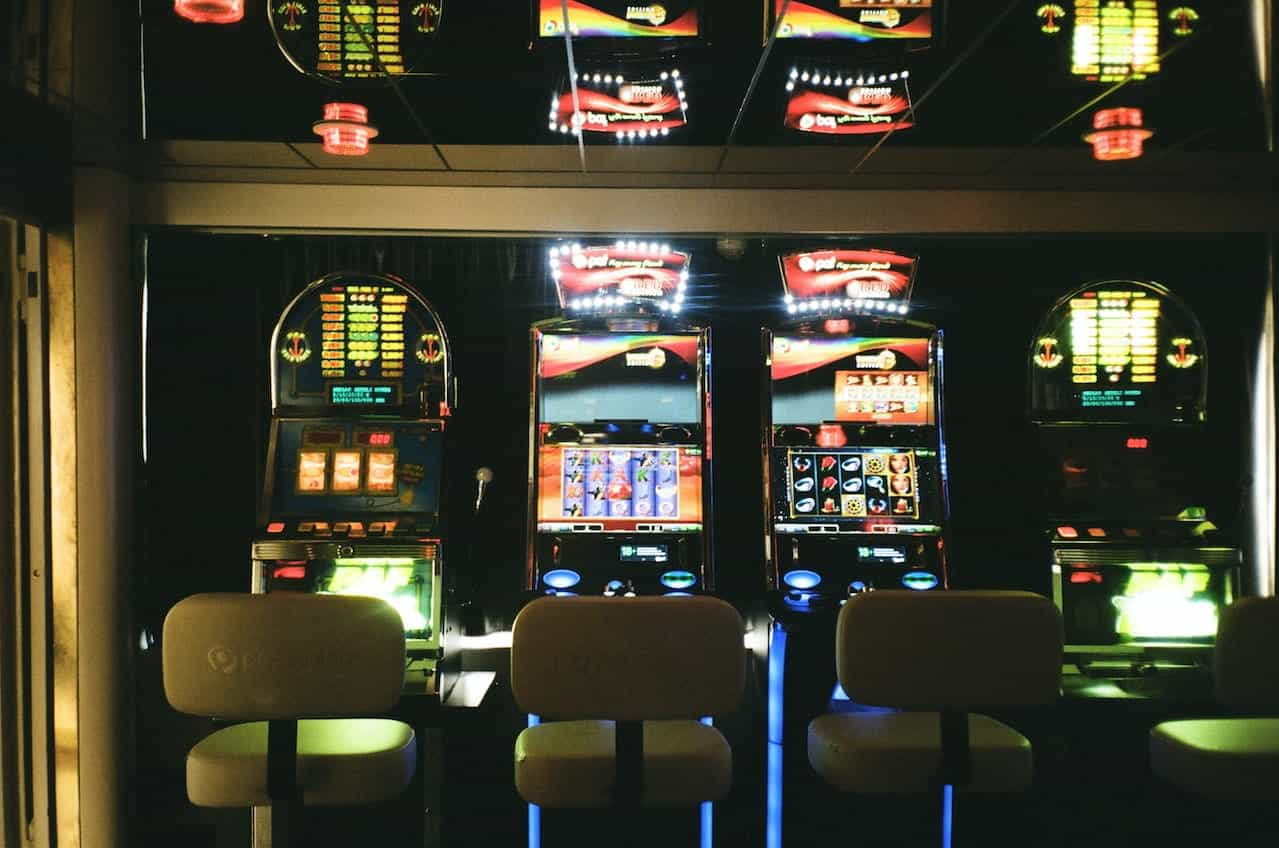 Entain's innovative, tech-first offerings have attracted a new generation to its betting shops.
©Darya Sannikova/Pexels
Digital Experiences
Entain has opened its hundredth Digi-Hub in Muirhouse, Scotland. The new hub is the latest to be launched by the international operator, which has been modernizing its Ladbrokes and Coral retail outlets. Announcing the news, Entain explained its mission to reinvent the traditional betting shop.
Entain's new Digi-Hubs are contemporary, digital-first spaces with a transformed look and feel. With more digital touch points, top betting and gaming terminals, and interactive displays, the operator is keen to offer dynamic customer experiences. Its first Digi-Hub was launched in 2019, as part of a trial run.
Since then, the roll-out of the modernized shops has supported Entain in welcoming customers back to the high-street following the lockdowns of the Covid-19 pandemic. Footfall for retail is up across the board, continuing its post-pandemic resurgence. Last year, Entain reported that its UK retail NGR was up 56%, thanks to its new and improved customer offerings.
Announcing the opening of its hundredth Digi-Hub, a spokesperson for Entain spoke about the importance of innovation in the operator's retail plans. Strategy Director of UK Retail at the operator, Will Thorp, stated:
"We're passionate about creating connected, digital experiences in our shops to continue distinguishing ourselves as the market leader. Entain sits at the very heart of a fast-paced, ever-evolving world of entertainment, and to continue providing positive player experiences, it's crucial that we continue to innovate and excite our customers. Digi-Hubs help us do just that and have been a huge hit."
There is already evidence that Entain's mission to lead the betting shops of the future is proving successful. More than a million gaming sessions and over ten million sports bets have been recorded at its Digi-Hubs. Entain is stepping closer to its milestone ambition of opening 200 Digi-Hubs by the end of 2024.
The relaxed and up-to-date atmosphere of Entain's new hubs has effectively attracted a new generation of customers to high street betting. The has revealed that more online-first customers, an audience typically more diverse than traditional high street bettors, are visiting its betting shops for the first time.
Funding for Alumni Project
Earlier this week, the global betting and gaming operator underlined its support for safer gambling, in its agreement to offer funding for the Alumni Project of Gordon Moody. The non-profit organization funded by the operator, the Entain Foundation, will support the UK charity's two-year program.
Gordon Moody is the UK's leading charity dedicated to providing treatment and support for gambling addiction. Its Alumni Project aims to establish a network of former gamblers that have been successfully treated by Gordon Moody. The network will help to support others who are seeking help or have recently finished treatment with the charity.
The project includes a peer mentor program with top quality training and supervision capabilities, which will be provided both before and after treatment takes place. A number of flexible part-time and full-time paid positions will be offered to alumni. A steering group will be created, offering alumni a platform to share experiences and help to inform and improve treatment programs.
Entain has already been supporting Gordon Moody for over six years, through both financial donations and the provision of other resources. This support has helped the charity to develop its own Gambling Therapy app, a women's residential program and pandemic services. Entain has also utilized its stores to highlight the charity's array of treatment programs.
The Alumni Project is expected to cost in the region of £740,000 over its first two years. The entirety of this funding will be provided by the Entain Foundation. The project is set to begin in April, and will be overseen by Gordon Moody's Head of Service Development, Clinical Director and members of its Clinical Governance Committee.
Speaking on the charity's behalf, CEO Matthew Hickey explained that Gordon Moody is delighted at the opportunity to continue working with Entain. Hickey thanked the operator for its ongoing support and financial donations, adding:
"The Alumni Project will help Gordon Moody reach more people who need our support by putting the voice of lived experience at the heart of both our engagement and residential services. Support from the Entain Foundation is crucial to help Gordon Moody grow its services and meet the demands of those needing treatment and support."
Esports Partnership
March has also seen Entain announce an exciting new partnership between its unikrn brand and Blast. Unikrn is the operator's esports brand, offering video games fans an array of betting markets. BLAST is an esports entertainment company that hosts some of the biggest gaming tournaments in the world.
The multi-year global partnership will see unikrn become a core part of the BLAST fan experience. Unikrn's logo and branding will appear across BLAST's event coverage and promotions, alongside fan-led activations, giveaways and broadcast integration. Audiences will be able to spot unikrn's presence at the BLAST Premier tournament series, as well as the upcoming BLAST.tv Paris Major.
Esports fans will know BLAST as the event operator behind the biggest Counter-Strike tournament in the world. The company's tournaments attract tens of thousands of fans from around the world to its live events, held at arenas in London, Copenhagen, Miami, Sao Paulo and beyond. Millions more tune in at home to watch the tournaments, which are broadcast in more than 150 territories in 25 different languages.
Entain first entered the world of esports and the skill-based wagering market in 2022. Unikrn is now live in Brazil and most of Canada, and further markets are expected to be rolled out this year. Alongside its traditional casino and sportsbook offering, unikrn offers players the chance to bet on their own skills with its uMode product.
Justin Dellario, Managing Director for esports at Entain, said that the operator is thrilled to have partnered with BLAST. Through the new agreement, it hopes offer its insights and betting opportunities to a wider audience than ever before. Dellario continued:
"BLAST is an epicentre of action for esports fans around the world and has produced some of the most memorable moments in the history of competitive Counter-Strike play. Unikrn is built for these moments, when fans are looking for the deepest and best possible experience as they root on their favourite players and teams."
Source: Read Full Article