The world famous casino operator BetMGM has launched the brand-new Borgata Bingo app in North America after its latest online brand went live in New Jersey on December 15th, 2021. Built by MGM's co-owner Entain, the app offers the first 75-ball real money online bingo product currently on the market in the United States.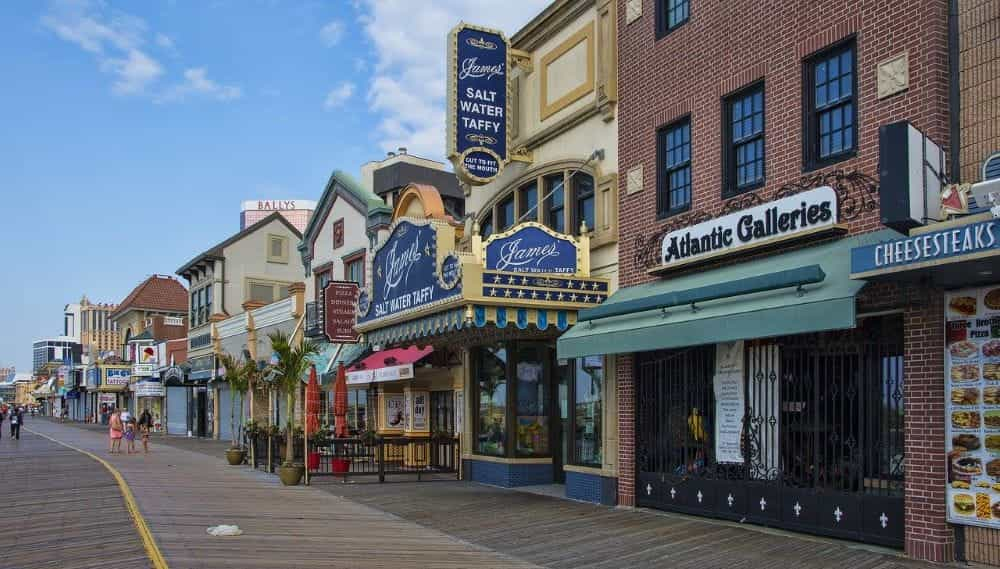 BetMGM has launched the brand-new Borgata Bingo app in North America following its latest online brand going live in the state of New Jersey on December 15th, 2021. ©BruceEmmerling/Pixabay
App is Integrated with MGM's M Life Rewards Program
World-renowned casino and online casino provider BetMGM has announced the launch of its brand-new Borgata Bingo app across North America following the brand's initial launch in New Jersey on December 15th, 2021.
According to BetMGM, the app, which was built by the operator's current co-owner Entain, is the first to offer 75-ball real money online bingo gambling in the United States. Additionally, it also includes a full schedule of bingo programming, as well as slot games and jackpot games.
In what is sure to be good news for MGM loyalists, the Borgata Bingo platform isintegrated with MGM Resorts' M life Rewards program, meaning that Borgata Bingo players can redeem their online gameplay at MGM Resorts properties, such as those situated in Atlantic City and Las Vegas.
BetMGM is Currently Leading Online Casino Operator in New Jersey
The vice-president of gaming at online casino operator BetMGM, Matthew Sunderland, claimed in a press release announcing the launch of Borgata Bingo that it would enhance the in-person live bingo betting experience:
"Borgata Bingo provides players with an engaging digital gaming experience – one that builds upon the fun of live, in-person bingo. We're pleased to introduce this first-of-its-kind platform as we further expand the Borgata brand online."– Matthew Sunderland, Vice President, BetMGM
At the time of writing, BetMGM currently stands as the top online casino operator active in the state of New Jersey. It boasted a reported 30% gross gaming revenue (GGR) market share in October and is estimated to hold a further 32% national GGR market share spread across its four live markets of New Jersey, West Virginia, Pennsylvania and Michigan.
BetMGM Launched Own Gift Cards in September 2021
Back in September 2021, BetMGM made the somewhat unprecedented move of offering officially branded gift cards for sale in convenience stores all across the United States, coming as part of an exclusive partnership deal with payment provider TAPPP.
These products are stocked in over 6000 locations across eight states and come in denominations of $25 and $50. TAPPP is the prepaid consumer marketplace of the Singapore-based digital entertainment service provider Swissclear Global.
The reasoning behind such a novel move, according to head of payments at BetMGM Maria Tomlinson, was the need to reach customers in quick and accessible ways:
"One of the biggest pieces of feedback we get from our customers is that they want a simple and convenient way to fund their accounts. Just in time for the start of football season, we're thrilled to introduce an option for players to quickly and securely fund their BetMGM accounts, while avoiding deposit failures."– Maria Tomlinson, Head of Payments, BetMGM
BetMGM Partnered with NYRA Bets Back in June 2021
It's been an active year for casino operator BetMGM, who in June 2021 entered into a partnership with the New York Racing Association's online betting platform — NYRA Bets — marking the provider's first-ever horse racing partner in the United States.
The New York Racing Association's NYRA Bets platform provides its services in over 30 US states and 200 horse racing tracks worldwide. BetMGM has received access to NYRA's horse racing app as a result of the deal, allowing its customers to place wagers on events such as the Kentucky Derby and Belmont Stakes.
The president of NYRA Bets, Tony Allevato, marked the occasion by stressing the growing importance of horse racing in the sports betting industry:
"This is the type of partnership that reflects the importance of horse racing within the rapidly evolving sports betting marketplace. BetMGM has consistently led the charge to expand wagering opportunities for their customers, and we are thrilled that our horse racing content will soon be available on their platform."
Earlier in 2021, BetMGM forged new partnership deals with both the Baltimore Ravens and the Ladies Professional Golf Association (LPGA) tour. BetMGM branding and signs are now being displayed at the Ravens' M&T Bank Stadium and across the team's digital media. The operator and the team will also work together on creating branded content for Ravens fans.
Source: Read Full Article